Still Not Offering Reverse Mortgages?
What Are You Waiting For?
Meet Your Account Executive
Ben Brasier – NMLS #795108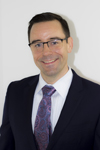 National Reverse Mortgage Account Executive
(714) 421-2069
BBrasier@FAReverse.com
Training, Support & Tools you Need to Broker Reverse Mortgages
We Make Offering Reverse Mortgages Easy on our Partners. (FHA, Homesafe Jumbo and EquityAvail)
When you become a partner, your team of reverse experts will help all the way through funding.
Step by Step Process
Proposal/Reverse Numbers
Counseling
Disclosures/Application
FHA Case Numbers
Services Ordered
Submit to Underwriting
TOP 5 Reasons Brokers use FINANCE OF AMERICA REVERSE
To help build their businesses
Nation's #1 Reverse Wholesale Lender for 10 Years (FHA and Jumbo)
We make doing Reverse Mortgages EASY on you!
ALL reverse programs with rates/pricing: Premiums* between 4 to 19 pts
Great Turn Times for approvals (Refinance and Purchase)
Submit New HECM's without an appraisal – Clear the condition later
Proprietary HomeSafe** Jumbo Reverse – LOC Available
Values of $850K+ & Non-FHA Condos $500K+
NO MIP (Max $4 Mil loan amt)
Adjustable Rate LIBOR with Line of Credit
Fixed Rate options with LENDER Paid Credits
NO COST LOAN Options (See matrix)
More Non- FHA equity based programs coming soon
Proprietary Equity Avail – Hybrid retirement mortgage - Fixed
Values of $100k to $7.5Mil
Much higher LTV than HECM or HomeSafe
No MIP
Monthly payments are less than interest-only for 10 years, then the payment drops off, no more mortgage payments
No Experience Needed, No Additional Overhead
Brokers, Principal Agents and Closed Loan Sellers
Awesome Support, Training, Marketing and more
We will help you structure, price, disclose and more, We Make It EASY…
In-House Processing if needed (average 30 days to close) – FREE for all Jumbo Reverse loans
Reasons to Offer Reverse Mortgages – Tap into a broader client base.
11,000 turning age 62 a day, Growing Market!
Aging Client Data Base, You are currently getting reverse leads and you don't know it
You did their purchase, their refinance and now its time for a reverse
Feel good program, Helping Seniors and it pays (Great Lender Paid Premiums*)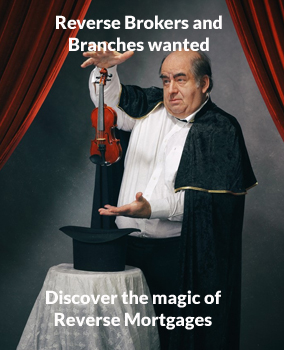 Marketing designed for Broker success!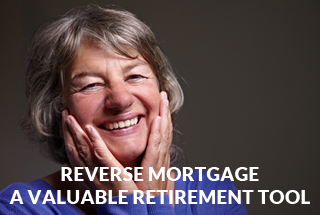 Did you know that reverse mortgages are becoming a valuable retirement tool and as a FAM partner you can offer reverse mortgages too?Here are some the general requirements (age, equity, etc.).Attached is a guide that will help you start the retirement...
read more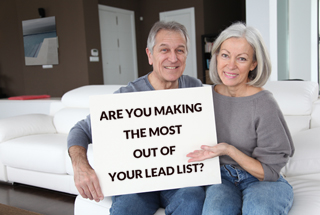 There are many reasons a forward mortgage may not be the right fit for your borrower, so before passing up on the opportunity to serve them, consider a reverse mortgage. A reverse can be used to refinance an existing mortgage, or purchase a new home. To get started,...
read more