Close More Reverse Mortgage Loans With Me
and HighTechLending, Inc.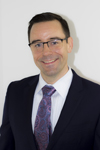 About your Account Executive
Ben Brasier has a proven record of helping Brokers fund more Reverse Mortgages. An industry veteran, Ben has been involved in the mortgage business since 1995, where he began his career as a Loan Originator. Now, with a singular focus on Reverse Mortgages, Ben is training and educating Brokers across the Country on the most financially and emotionally rewarding mortgage program ever conceived.
As your dedicated Reverse Specialist, I will hold your hand through the whole process so we can make the program easy to understand and sell. I will run scenarios for you, help you qualify your prospects, create your disclosures, and, whenever possible, help you with creative workarounds to get more loans funded. My team and I have decades of experience you can leverage to help you succeed.
Let's get started today!